Dishwasher
Employment Type

Hourly

Contact Email

Location

Chagrin Falls , OH 44023
Next Steps

Apply here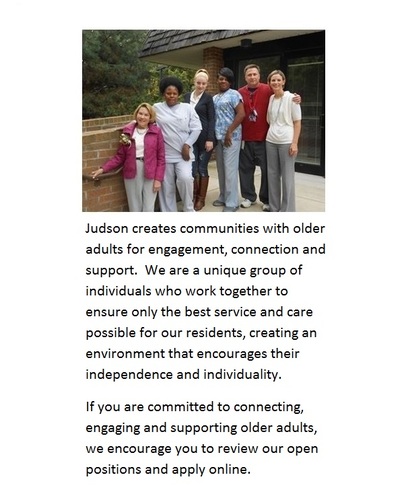 Description
Be a part of our stellar Dining Services team at South Franklin Circle, a premier retirement community. Dishwashers help support our entire community which has multiple dining venues - fine dining, casual dining and an Assisted Living program.
Responsibilities
Ensure that items presented for dishwashing are cleaned appropriately, returned for use and availability as needed.
Ability to multitask, while exhibiting a team player attitude to help out with all necessary duties is required.
Based on operational need, various shift options may be available (for example: 1st, 2nd, and 3rd shift as well as Full-time, Part-time, or PRN/Casual status). Flexibility is important.
Required Skills and Experience
• High school diploma or equivalent required. Previous experience in food service highly desirable. Ability to read, write, and follow written/oral instructions. • Work environment is typical of an active kitchen/dining room with lots of bright, open areas to complete tasks. Physical demands may include kneeling, climbing ladders, reaching, pushing, manipulating, talking, hearing, standing for extended periods, crouching, stooping, walking, lifting up to 40 pounds, and repetitive motion. • Candidates must pass a pre-hire (post-offer) screening process that includes a criminal/fingerprint screening, professional references, and physical exam (with drug testing) to ensure ability to perform essential tasks. • We are an equal opportunity employer, committed to a drug and smoke free work environment. Successful completion of post-offer activities and pre-employment screening is mandatory, which includes a criminal background check.